OUR COMMITMENTS AND VALUES
Uxello is a company on a human scale, sharing many values: innovation and expertise are the reflection of our identity, which allow us to be a true ally of confidence for our customers and our employees.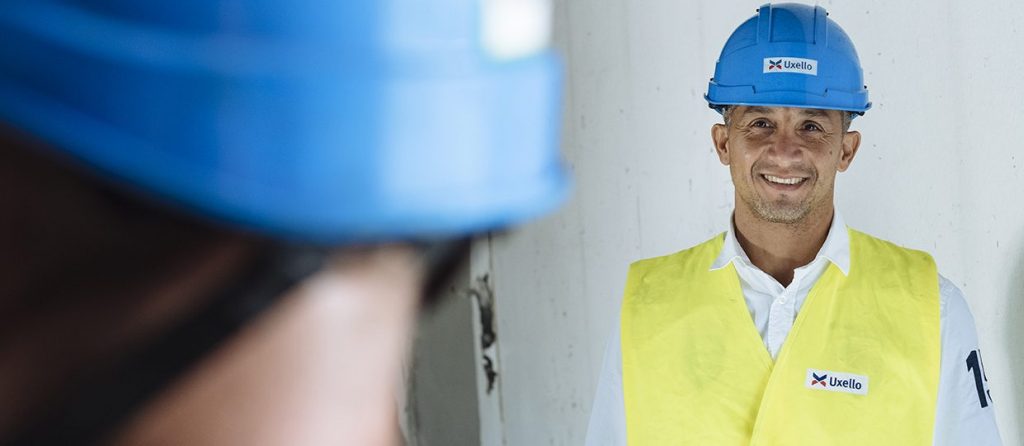 INNOVATION AND MADE IN FRANCE
Every day, Uxello innovates across its entire value chain : from design assisted by artificial intelligence, to its French prefabrication chain with its new robotic manufacturing line.
Uxello also always innovates to protect the environment and ensure the well-being and safety of its employees.
NATIONAL VISION AND PROXIMITY
With some thirty business units deployed in metropolitan France, the West Indies-Guyana and Reunion, we have a real national synergy. This anchorage in the territories, gives us a real proximity with you.
As a professional in the tertiary building and industrial sectors or retail spaces and malls, your fire-related risks differ. We provide you with an answer adapted to your business, by advising you a tailor-made solution.
SAFETY : A "ZERO ACCIDENT" OBJECTIVE
Employee safety is always a priority whether out in the field on operation, on worksites, in offices or out on the road.  We do our very best to put in place safety measures in order to insure our "zero accident" objective. From the moment we arrive on-site a risk analysis is carried out in order to be aware of the working environment and to set up preventative actions. Putting health and safety at the center of our priorities, we can develop a real culture of risk prevention. This "excellence in safety culture" unites us and makes us stronger.
In a safety approach for our employees, several of our companies are MASE certified (Company Safety Improvement Manual), for maximum reduction of our risks at work.
ADAPTABILITY AND EXCELLENCE
True expert in fire safety, Uxello designs and installs tailor-made solutions, adapted to the needs of its customers, relying on competent and responsive teams. Each employee receives individual training.
At the level of the company, audits are carried out each year by the certifying bodies, to maintain the APSAD certifications sprinkler and RIA installer, maintainer & verifier, IF1, J5F5 and E1.
Our entities are qualified in the FM Global, NF PA, NF EN, and NF S standards.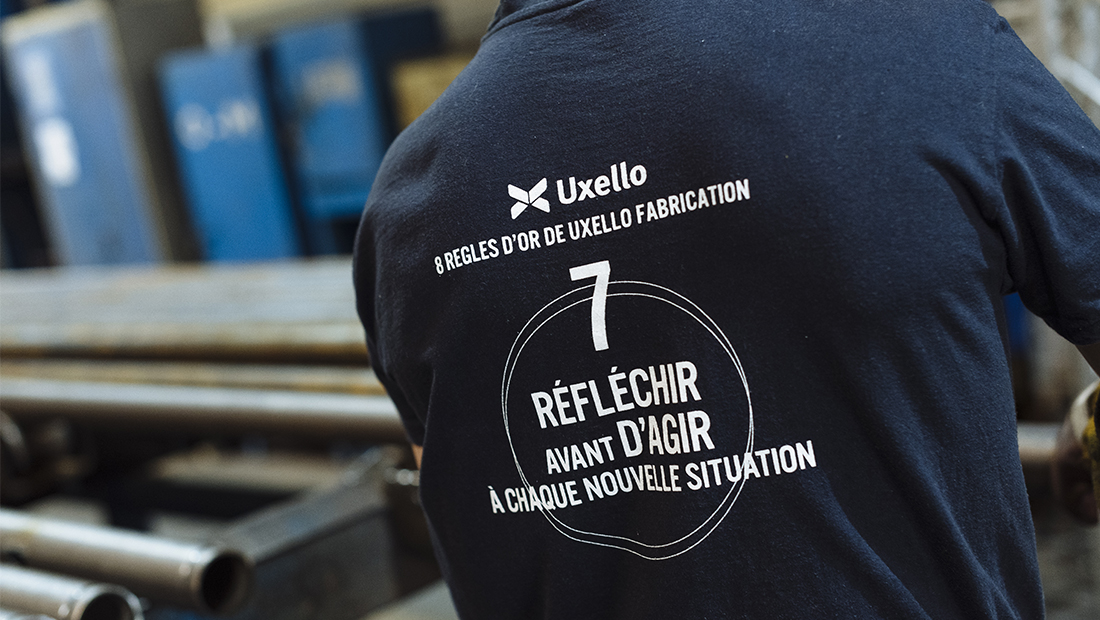 safety excellence, a Uxello value