PROTECTION OF THE OPERA IN GRAND AVIGNON
Thanks to an automatic flood system installed by Uxello Méditerranée, the Opéra du Grand Avignon will be protected against fire risk.
UXELLO IS MANAGING THE DESIGN, STUDY AND REALIZATION OF THE FIRE PROTECTION OF THE OPÉRA, PARTICULARLY ITS STAGE AND CURTAIN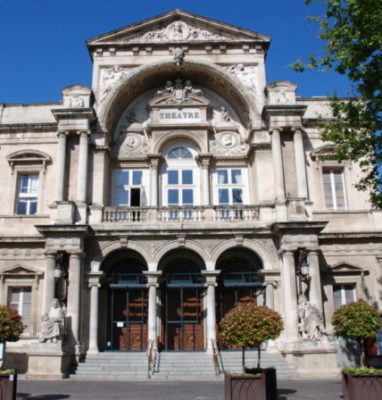 The work is part of a vast restoration project to improve the quality public's welcome to the Opéra.
The Opéra is a listed site on the French Historic Monuments inventory.   The deluge system will prevent any fire with intensive sprinkling at the scene, from ignition to spread and in main areas of risk.
70 deluge-type heads will be installed and hydraulically connected to a diesel pump unit with a water capacity of 260m3 per hour. Plus 28 new fire hoses and four dry columns.
Building Solutions, Realization